FLC Drawing Competition: "I love my mother tongue because…"
FLC is pleased to recognise Aljay V. Cero (Baras-Pinugay Integrated High School – Senior High Department) as the winner of the "I love my mother tongue because…" drawing competition. Aljay's artwork projects the importance of mother tongue clearly without using any text – making it accessible to all. Congratulations Aljay and the other talents who shared their work as part of this competition – you can view all the submissions here.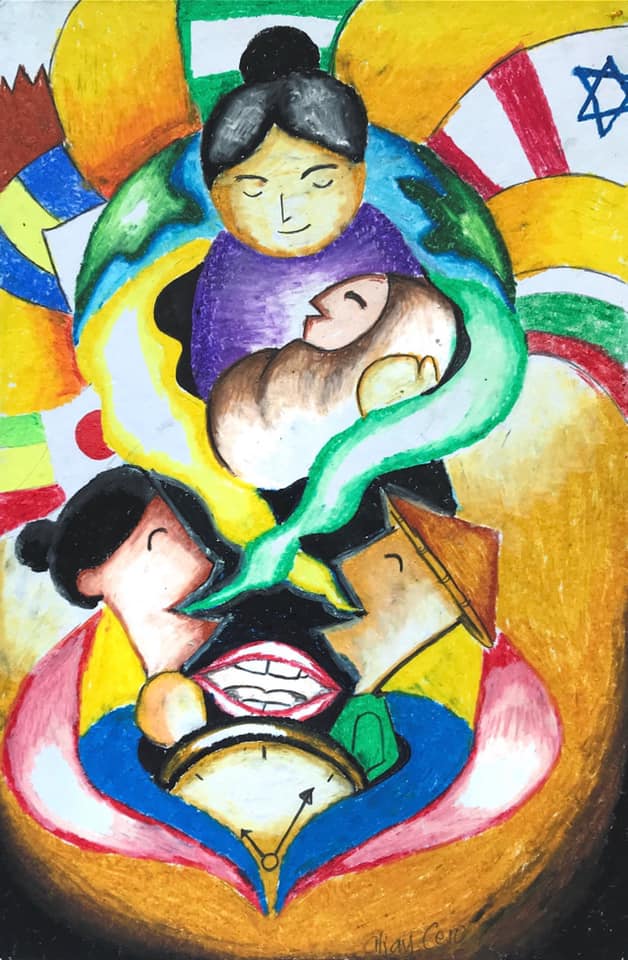 Submissions for this competition closed on: September 1, 2019
The goal of this drawing competition is to encourage us to think about why our mother tongues are important and how we can express this through creativity (in this case, drawing).
This competition is for all – and it can work well as a classroom activity, where students receive recognition for their work. It can also work well as a vacation/holiday homework activity.
On a piece of paper (no bigger than A4), draw, write, design something that completes the following sentence:
  I love my mother tongue because…
Your submission should:
– make the viewer realise how important your mother tongue is to you
– be respectful of diversity and environment
– may include text (preferably in a local language), but should not be text-only
All submissions that meet these requirements will be awarded a Certificate of Recognition by the Free Linguistics Conference. Selected submissions will be given the title 'Language Champions'. Language Champions will be announced at the FLC 2019 conference in Brazil and will be posted on our website and social media.
Some of the selected submissions will also be used to develop campaigns that promote local languages.
You can download a sample blank submission sheet here.
If you plan to use this in your classes, please translate this prompt into local languages (feel free to edit the prompt as necessary). Also, plan a lesson around mother tongues and its benefits for your students before you give them this activity.
This is NOT an essay competition.
You may make multiple submissions.